This is an example of a full restoration of a rather simplified display model (most likely originally produced in a large quantity for travel agencies begin of the 1980's).
Besides an underwater hull part attached shown under Refit, the model received a full paint removal, a new finishing paint applied and all original stickers were removed. The blue-orange distinctive band was sprayed. A new radar mast constructed, a new lifeboat casted, the reling replaced by a more realistic reling, simplified cranes constructed and davit arms for the lifeboats and tenders attached.
The window stickers were completely removed, all windows permanently applied by air brush and coated with finish gloss to stand out from the silk coat.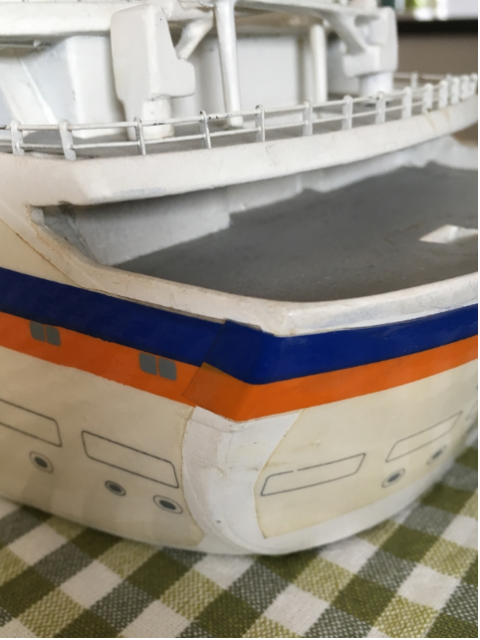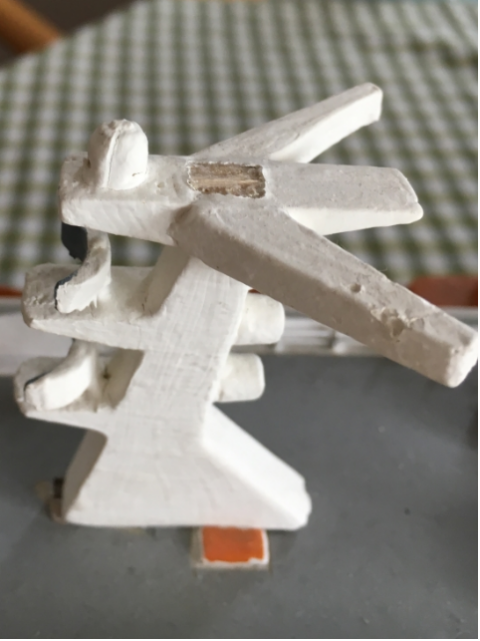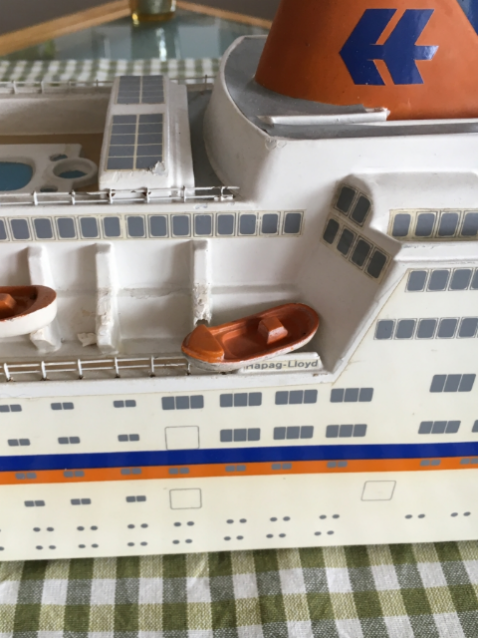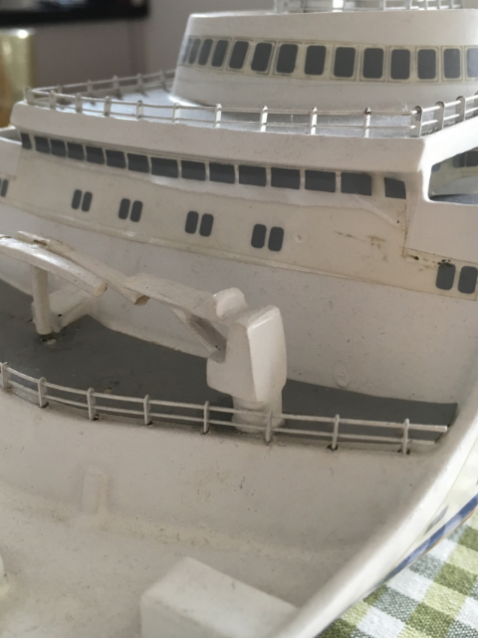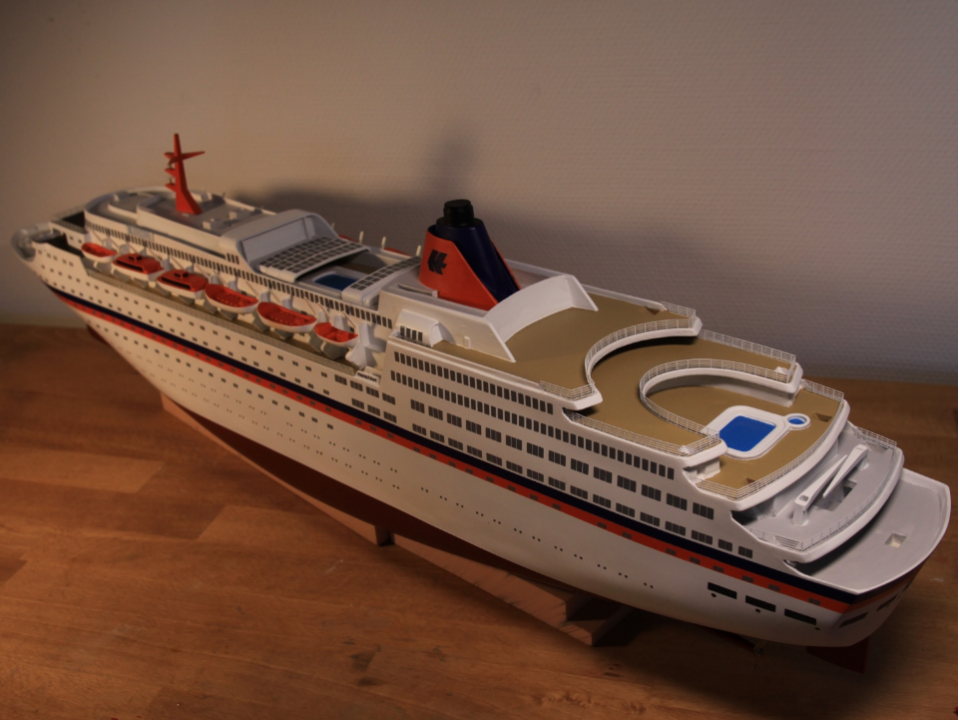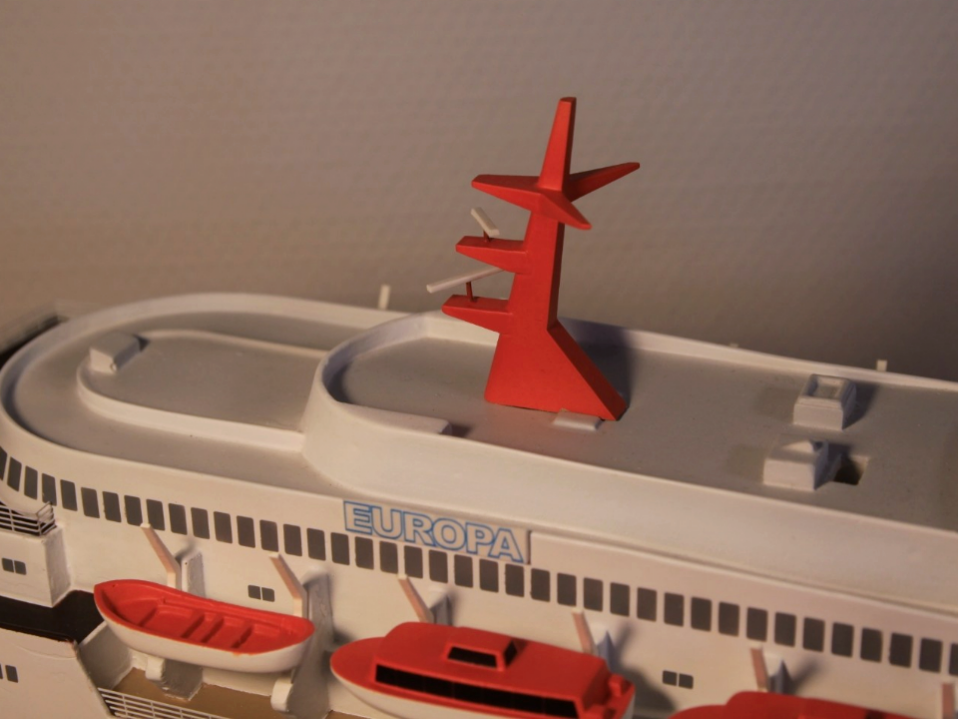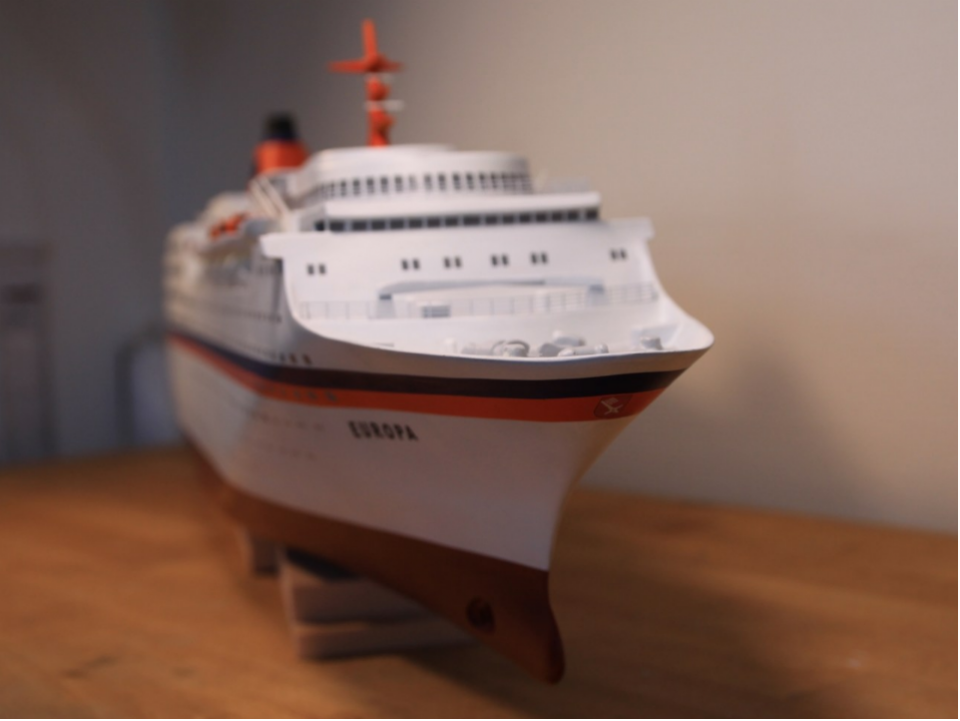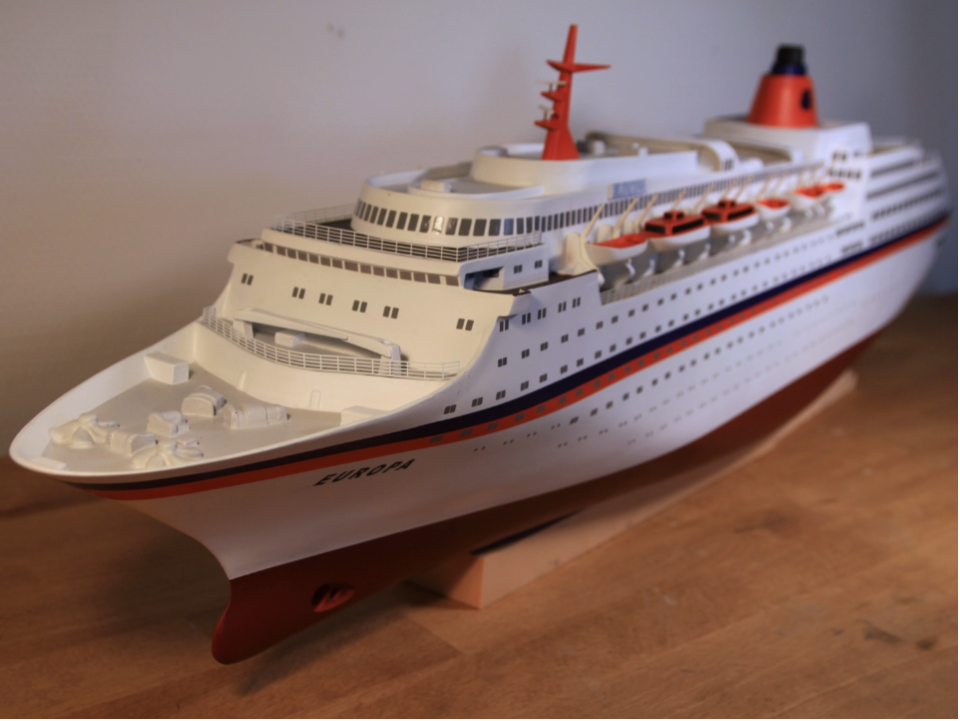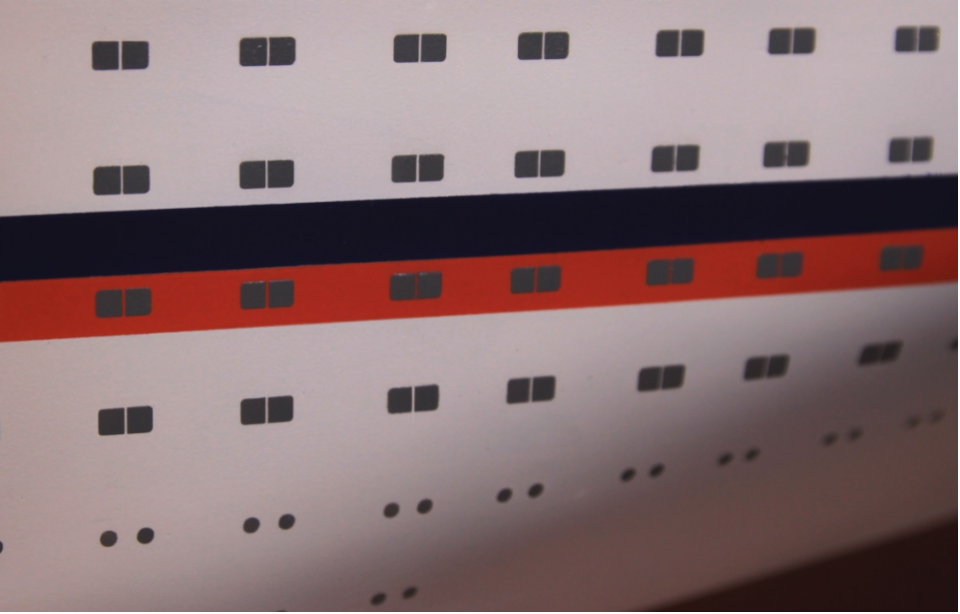 Seen here the restoration and refit completed, a simplified model in scale 1/200 not at a high level of detail though,
it finally reflects the "MS Europa" very well.